Tufts University
Class of 1969
In Memory
Russell Sobral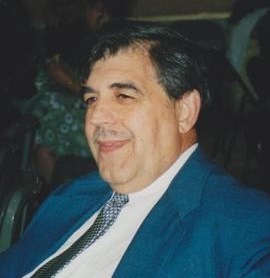 Atty. Russell J. Sobral, 65, of Acushnet, passed away unexpectedly on Monday, November 5, 2012 at Beth Deaconess Medical Center in Boston. He was the husband of Kathleen (Gonsalves) Sobral.

Born in New Bedford, the son of Mary J. Vieira Sobral and the late Antone Sobral, he lived most of his life in New Bedford before moving to Acushnet.

Father of Shana Schoener and her husband Andrew and Greta Bouley and her husband Nathan all of Sudbury. His siblings Claudia Sobral Coll and her husband Pierre of Carver, Pamela Sobral of Plymouth and Anthony Sobral of Fairhaven will greatly miss him. "G" will be fondly remembered by his grandchildren, Johan, Caden, Deren, Hayden and Addison. Russ is survived by his father-in-law and friend Tony Gonsalves and companion June. His brothers-in-law, Tony, Joe, Kevin and Michael completed a huge family network of support. Numerous nieces and nephews will remember him with love.

Russ was a graduate of Tufts University (1969) and Suffolk Law School (1972) and sworn in as an attorney in 1972.

Russ loved football and was a dedicated fan of the New England Patriots.

Atty. Sobral was a member of the New Bedford and American Bar Association.